Smarter solutions for the Office and HQ.

CoreRetail helps automate and makes easier key administrative tasks across your business.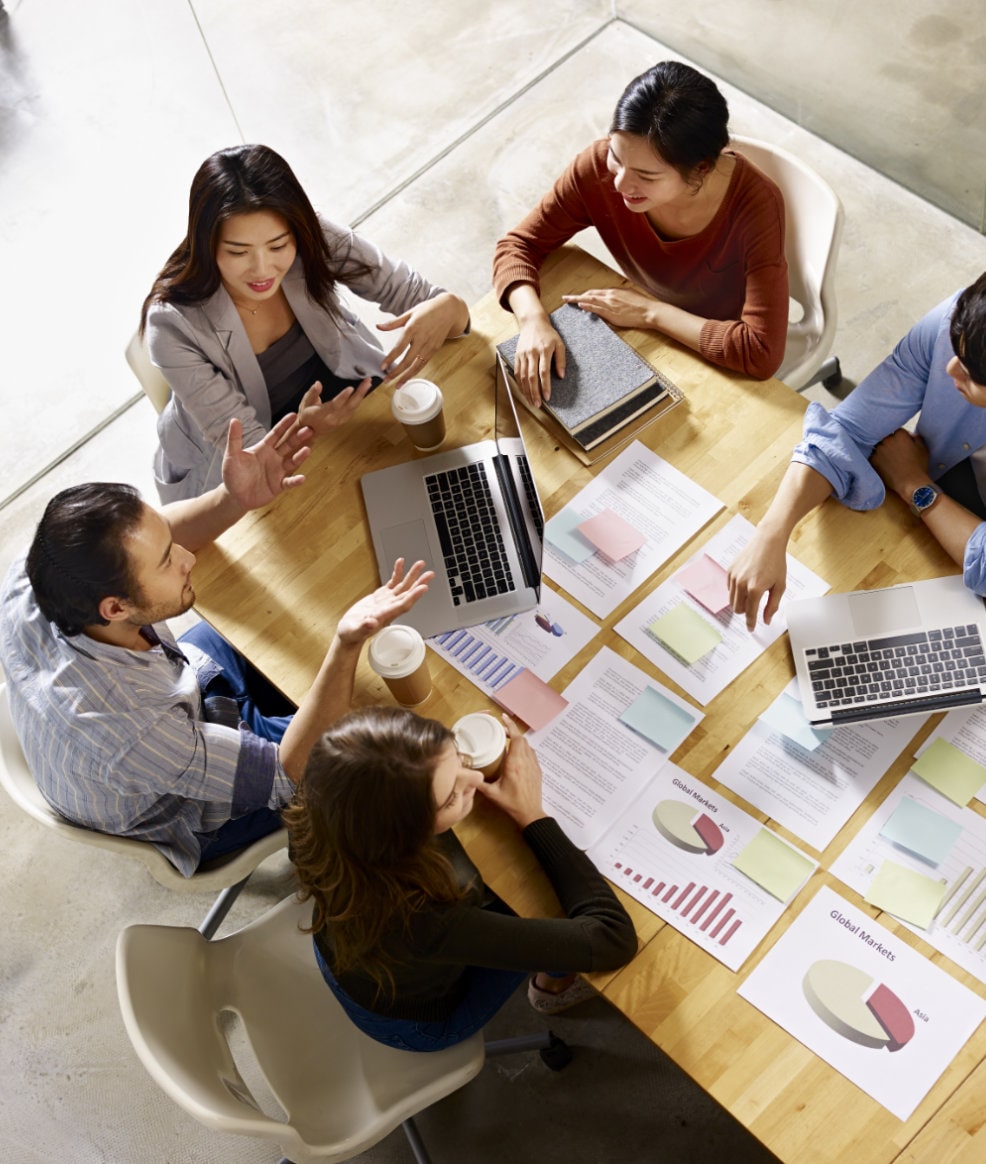 Your management is taken care of
The seamless CoreRetail's office capabilities let you focus on what truly matters to you.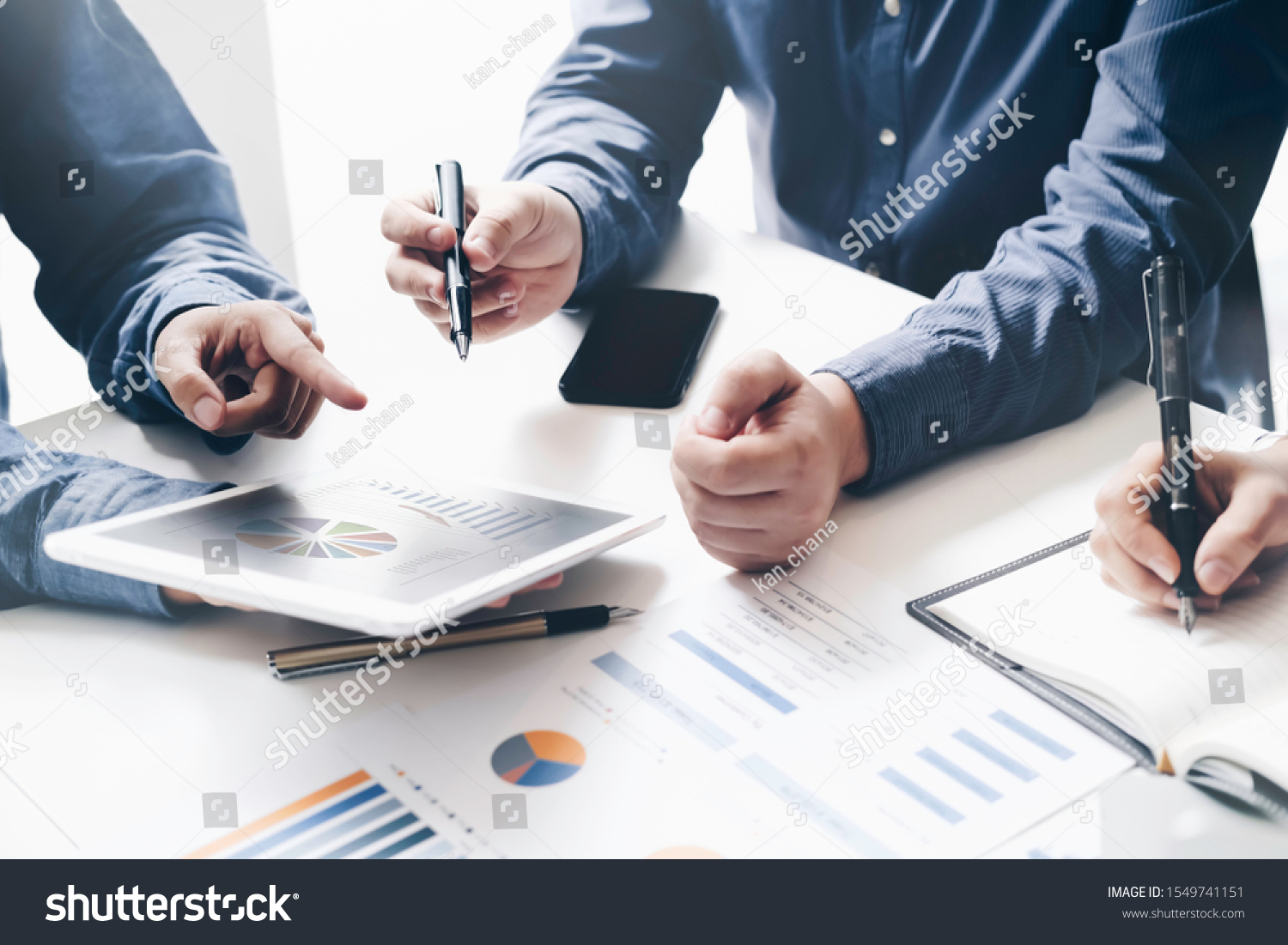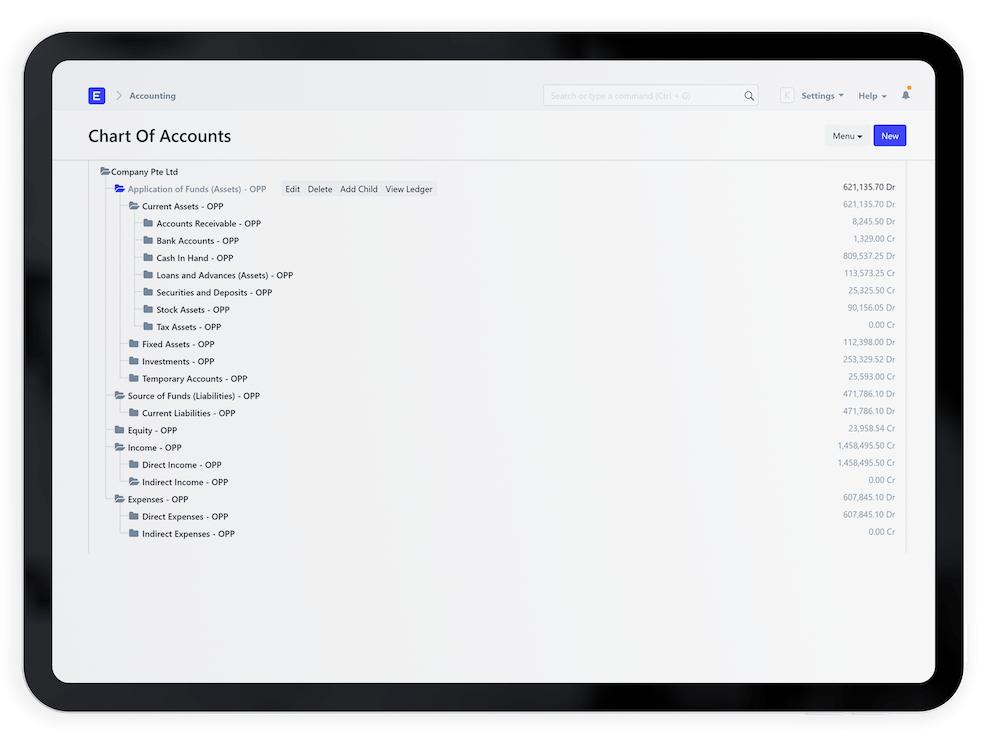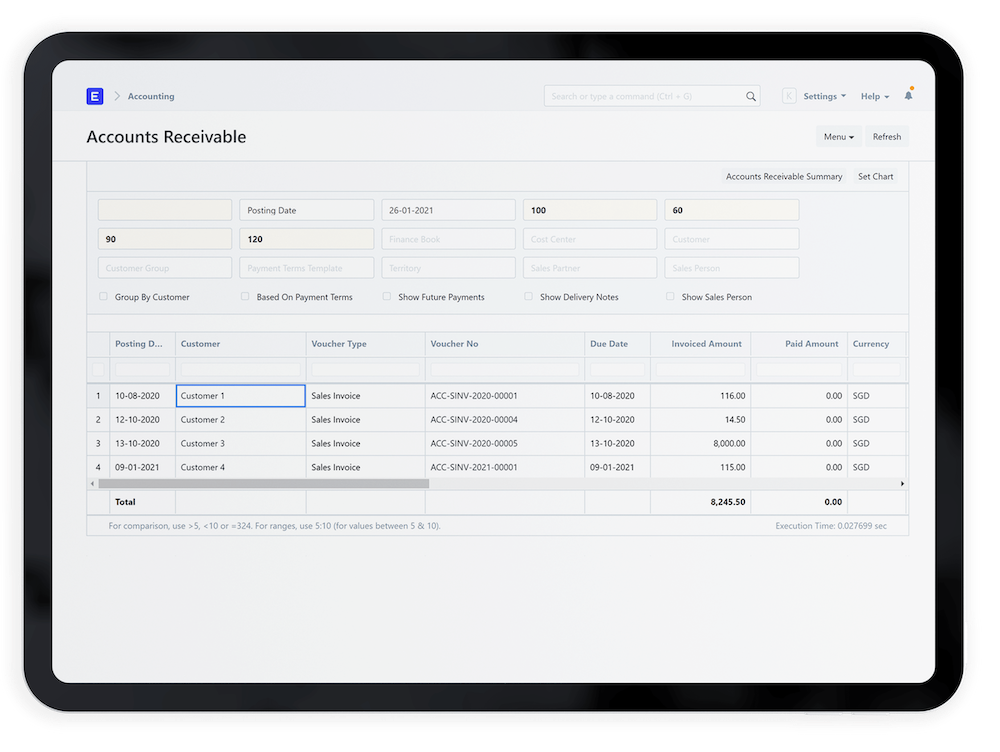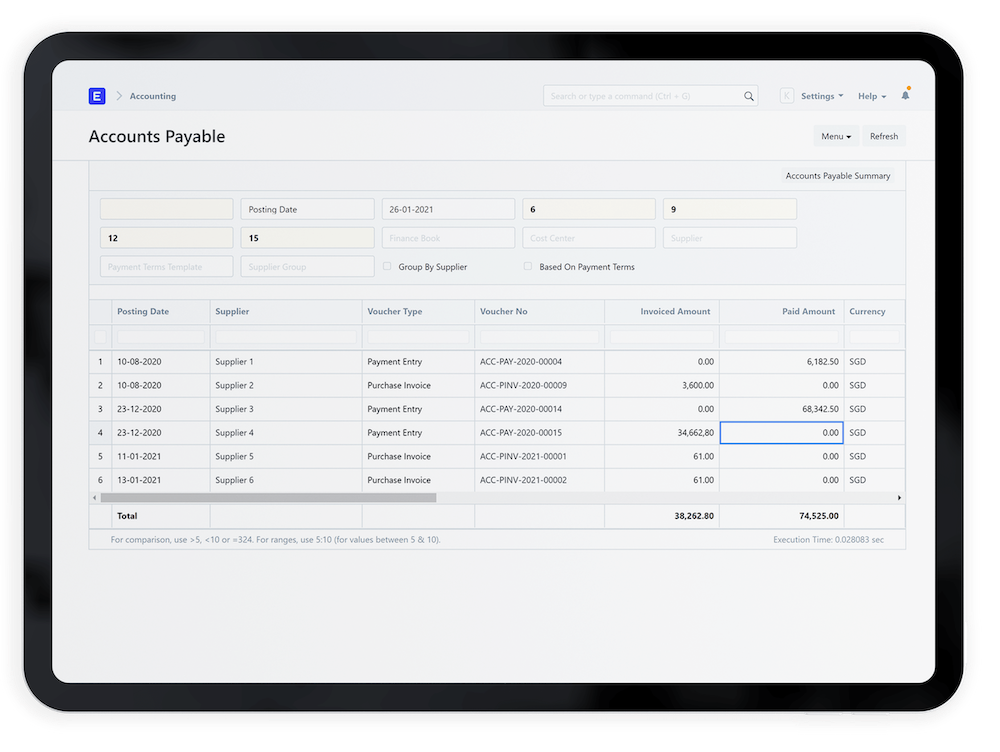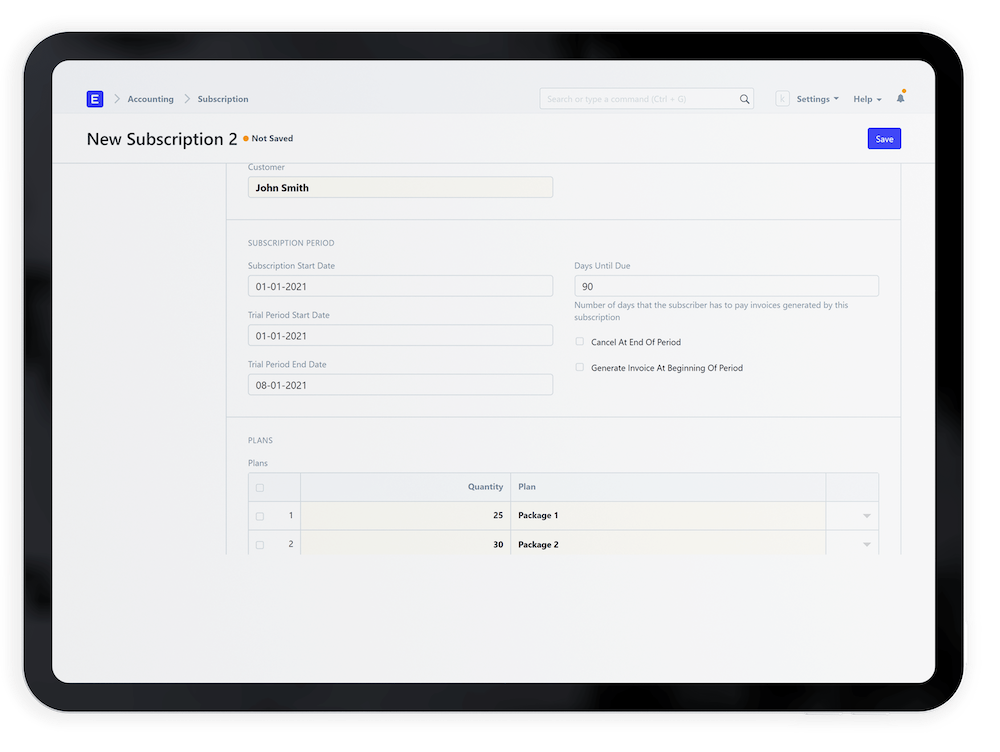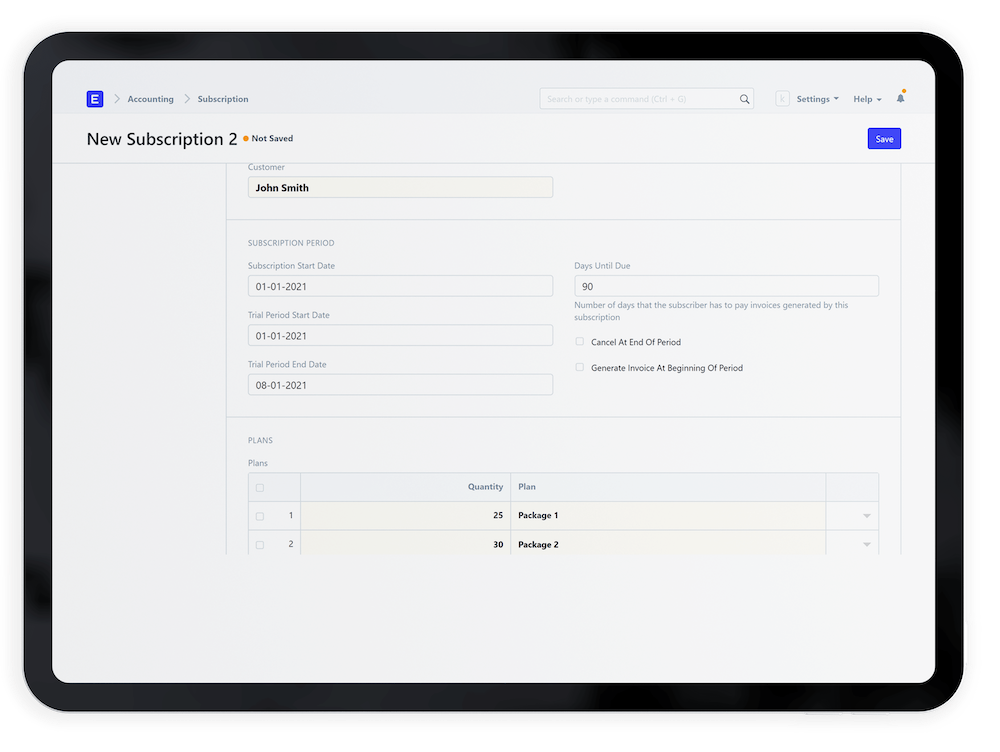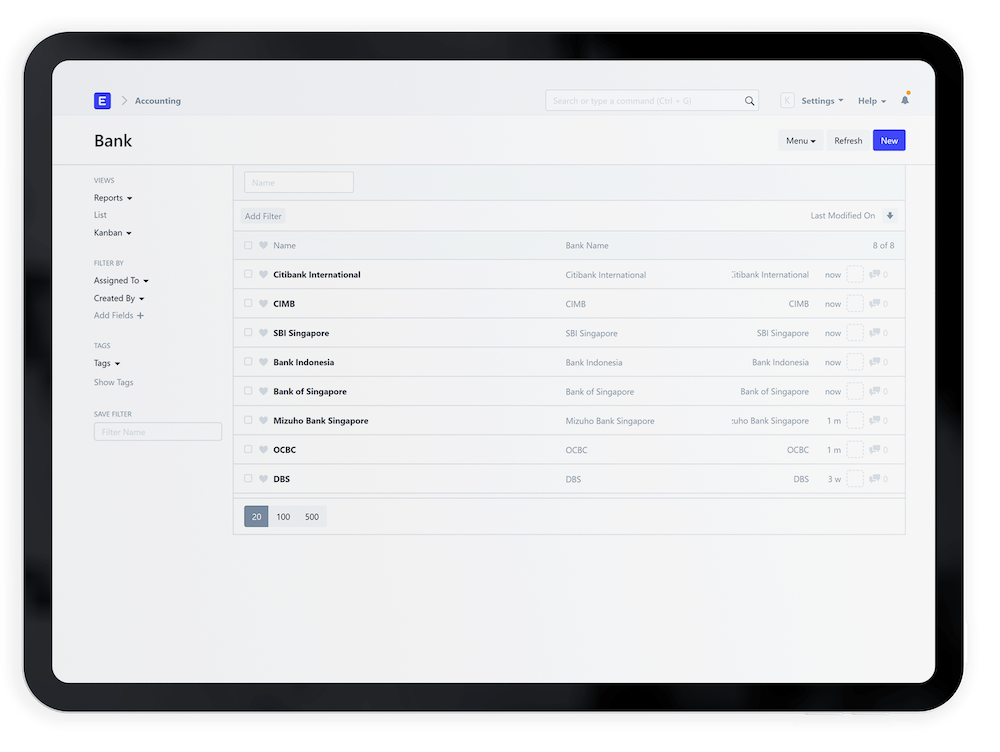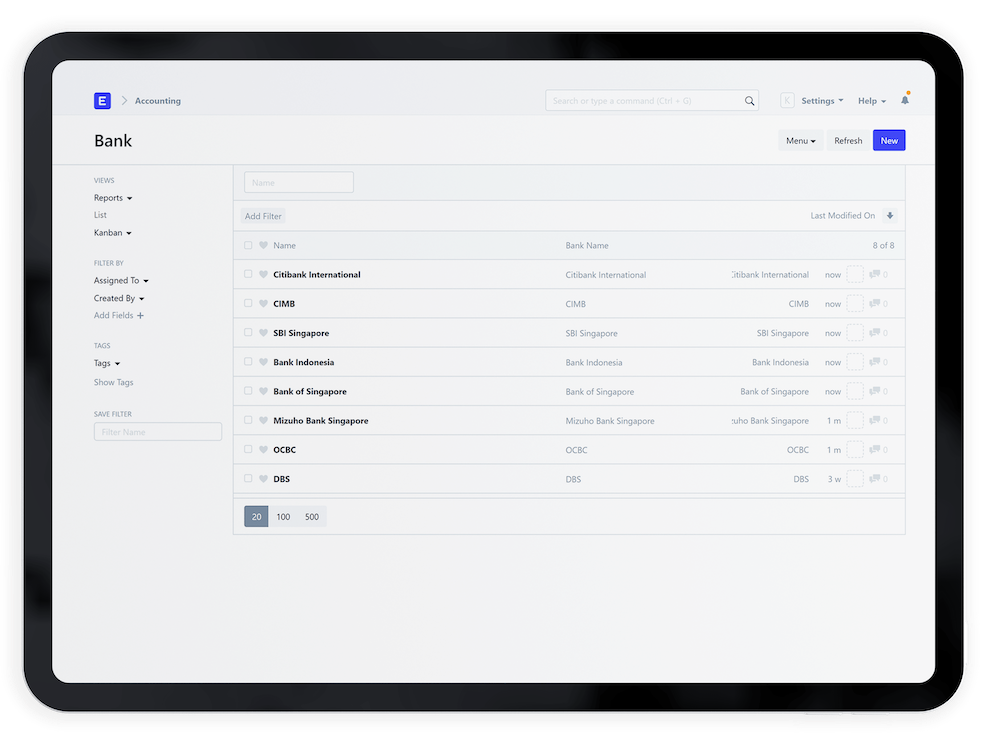 CoreRetail's bookkeeping feature allows you to have faster transactions by enabling bulk-upload sales, purchase, and journal entries. You can now stay away from bank data entry discrepancies, take control of your expenses, and manage your liquidity better using CoreRetail's comprehensive bookkeeping features. Start benefiting from CoreRetail's bookkeeping feature that lets you understand your books at a quick glance from your dashboard. Furthermore, you can try adding accounting dimensions to gain more insights from all transactions!
Close your accounts with peace of mind as CoreRetail prevents any possible mismatches from happening. CoreRetail lets you control your cash flow and track your business's income and expense (deferred or accrued) and notifies you on every period closing. It is even easier to keep a clean ledger as any advance payment made can be recorded and reconciled in one go!
You don't need to rummage thru your spreadsheets, emails, or other sales apps just to check customers who haven't paid up yet. Even if you are new to ERP or just getting ready to use CoreRetail, you still can have your existing accounts receivables on the system. CoreRetail's Opening Invoice Creation tool has made it possible for you to import your data.
Do you want to find out how much you owe your suppliers or vendors at a glance? CoreRetail's Accounts Payable report has made it simple for business owners to track due dates or aging ayment aging. Simply import all your existing invoices using the Opening Invoice Creation Tool to help accelerate your growth.
Another crucial task can be removed from your to-do list. Let CoreRetail send all renewal invoices every month to whoever needs to be invoiced. With the subscriptions feature, CoreRetail will auto-generate invoices for all subscription orders.
It is expected for a business to have more than one bank account. As the business owner, of the CFO, you may want to keep bank accounts for your suppliers and customers separately. This will make tracking the bank accounts' opening and current balances easily. CoreRetail has made it possible and easy for you to have multiple bank and cash accounts, however it is used. You can do them all by just ensuring that your financials are synchronized with one click bank-statement upload!
CoreRetail's Finance and Accounting Module covers every element of your finance and accounting needs in any currency. It lets you get rid of all tedious, repetitive, and labor-intensive data input and paperwork. CoreRetail also provides you with a configurable tree view for structuring accounting ledgers. With CoreRetail's finance and accounting module, you can start making business decisions through a real-time view of your cash flow and all KPIs at a glance as easy as it never had before!
CoreRetail's multi-store management module makes it easy to analyze your retail chain profitability with a centralized and bird's eye view of sales, expenses, profits and loss, inventory or stock movements, across all your store locations. Planning on opening new stores? Registering new stores is only a few clicks away!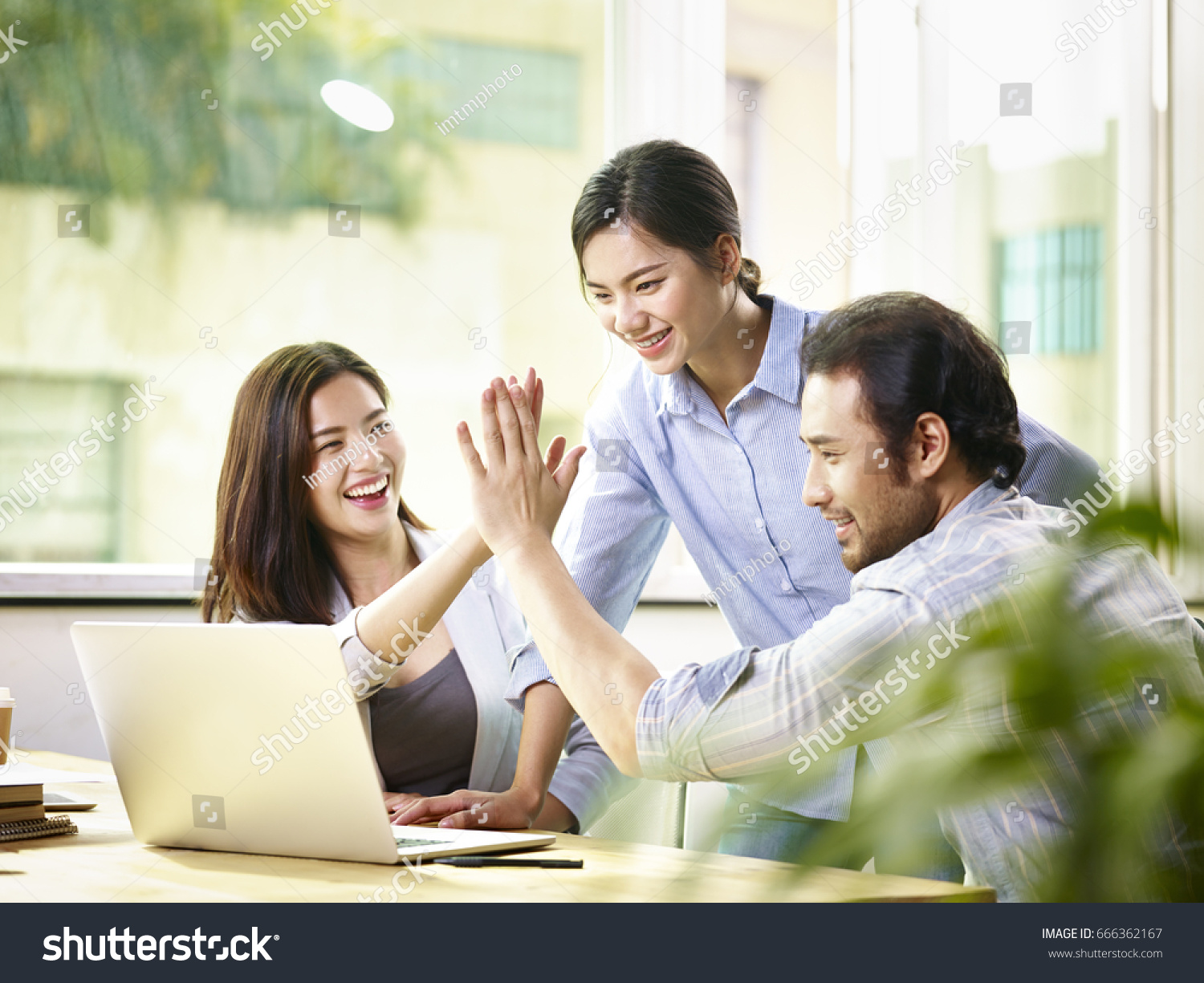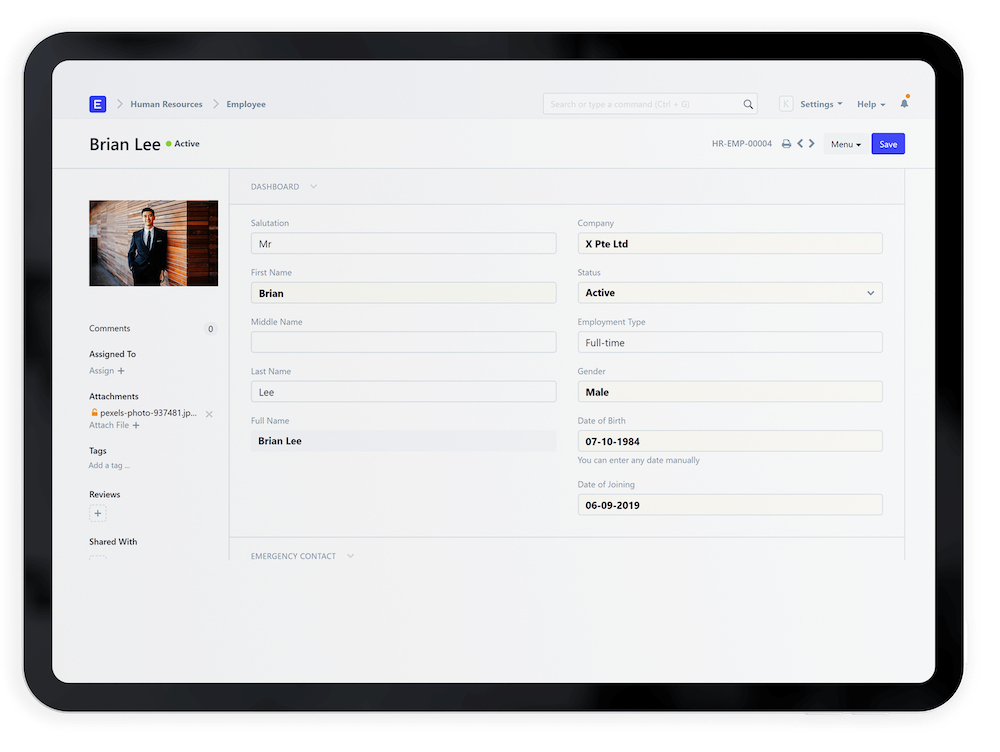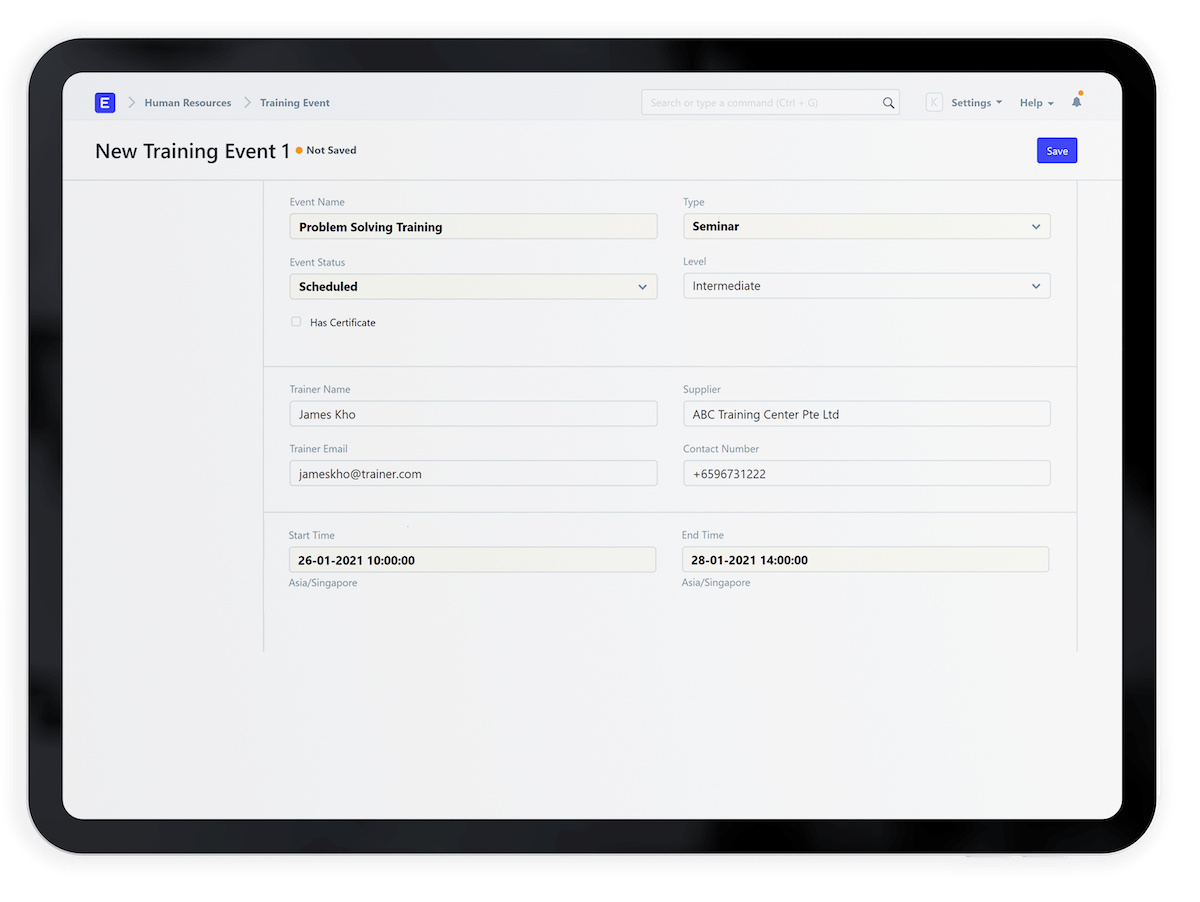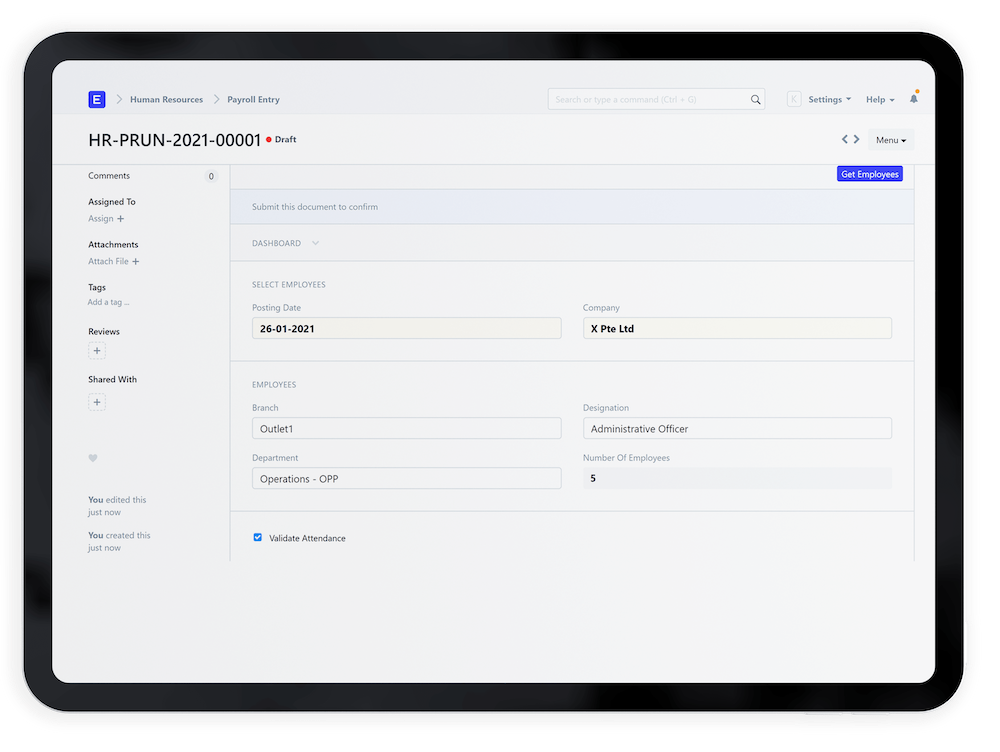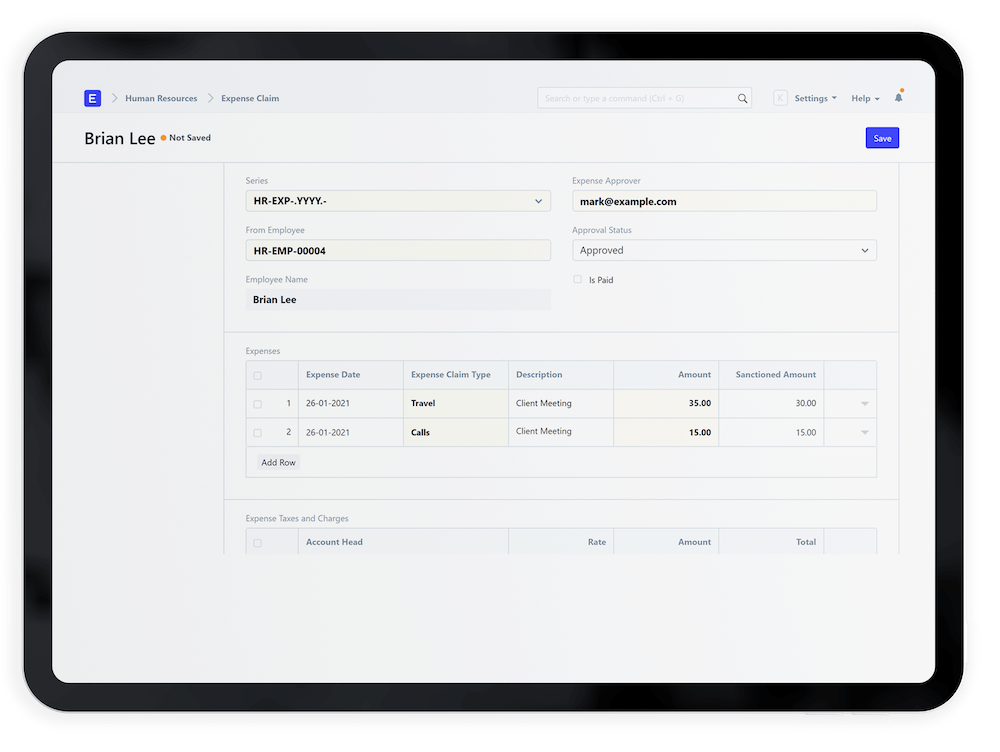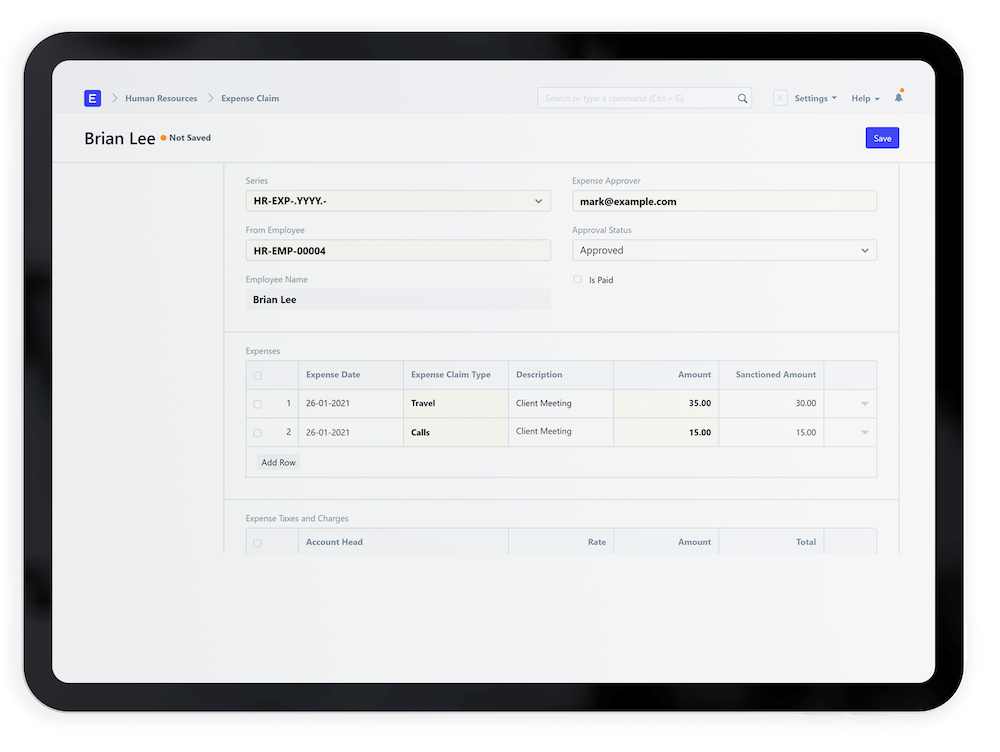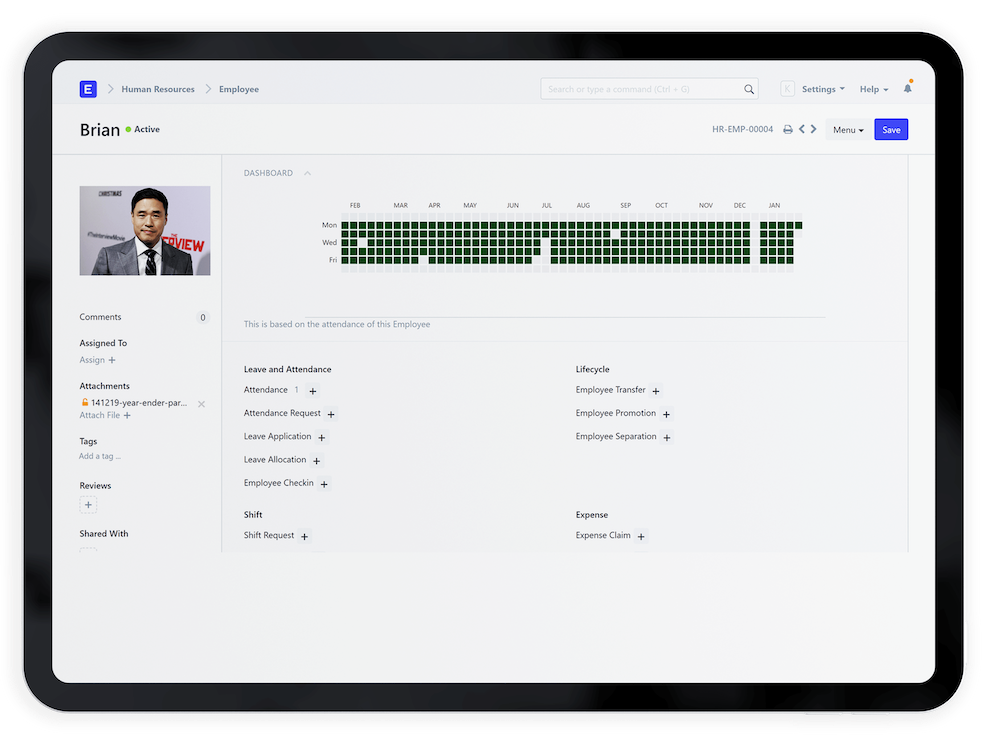 Why bother using expensive 3rd party employment platforms when CoreRetail offers an efficient and all-in-one solution to acquire the best staff? CoreRetail's comprehensive built-in recruitment tool lets you do anything, from planning manpower requirements, publishing job openings on your website, receiving applications, reviewing and emailing applicants, and storing documents while staying within your HR budget and staffing needs.
Organize your complex employee information neatly using CoreRetail's employee repository feature. Enclose any relevant documents, images, or even videos of each employee on their profiles!
CoreRetail's training program module helps upskill your employees effortlessly. You only need to set training schedules that are linked to employee calendars directly. Get excited to have a more productive staff and a better customer service which brings in more sales, loyal customers, and positive endorsements or word-of-mouth!
Let CoreRetail's Energy Points system handle the maverick-styled KPI tracking while you or the HR team keep an eye on the dashboard of essential HR KPIs. CoreRetail will let you know at a glance, who the highly engaged employees are and how excellent your team is. Give the right appraisal, salary hikes, and bonus to the right employees!
An effortless way of payroll processing is here. The automated payroll feature will automatically generate individual salary slips and proceed the payroll while taking timesheets, salary components, and salary structures into account.
Track and manage all HR-related expenses, such as salary, travel requests, and claims. Simple and easy approvals and workflow configuration will get rid of all manual effort needed!
Record all real-time early or late clock-in and clock-out of your employees. CoreRetail's automatic attendance system makes it possible for you to improve business efficiency as it integrates seamlessly with payroll and leave management.
Stop wasting your time, searching thru your email, messages, or call logs just to find out who is on leave and who is on duty. With CoreRetail, you have a crystal clear view of all leave information as it all appears in the leave calendar and centralized leave summary ledgers.
CoreRetail's HR Management module covers all your HR department needs, from recruitment, onboarding, training, to all day-to-day employee activities, such as deploying employees and attendance, tracking leaves, managing salary and other expenses, and appraisals.
Key Performance Indicators
Manage all equipment and facilities while only allowing authorized employees on the premises with CoreRetail. Its simple and easy-to-use facilities management module will help you manage equipment and facilities painlessly.
Equipment/Facilities Maintenance and Repair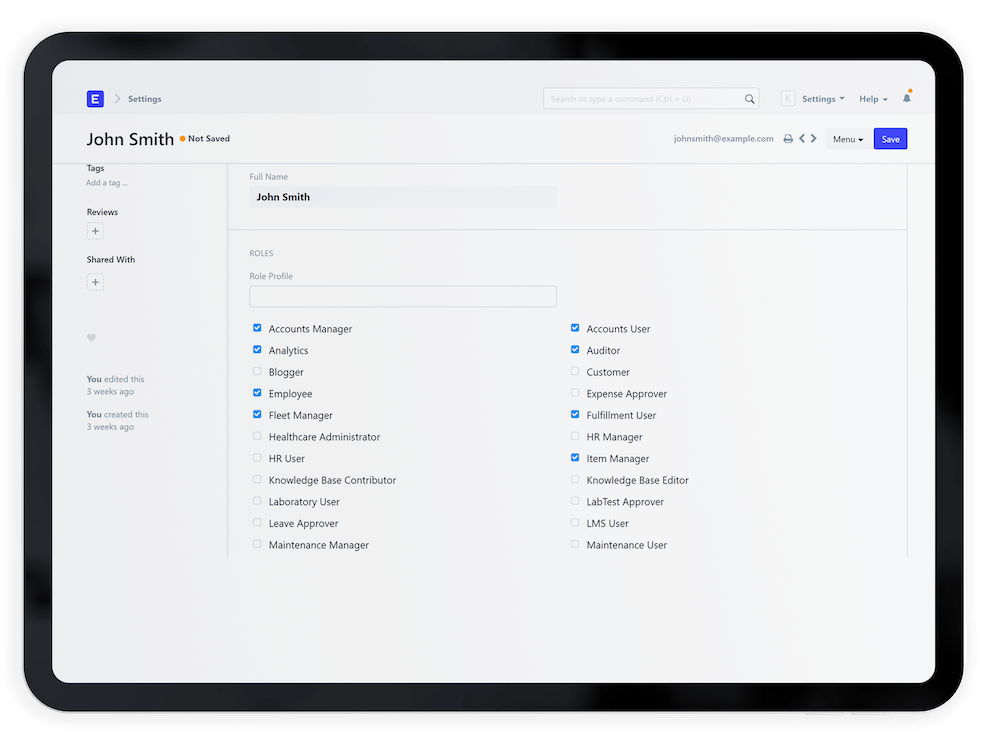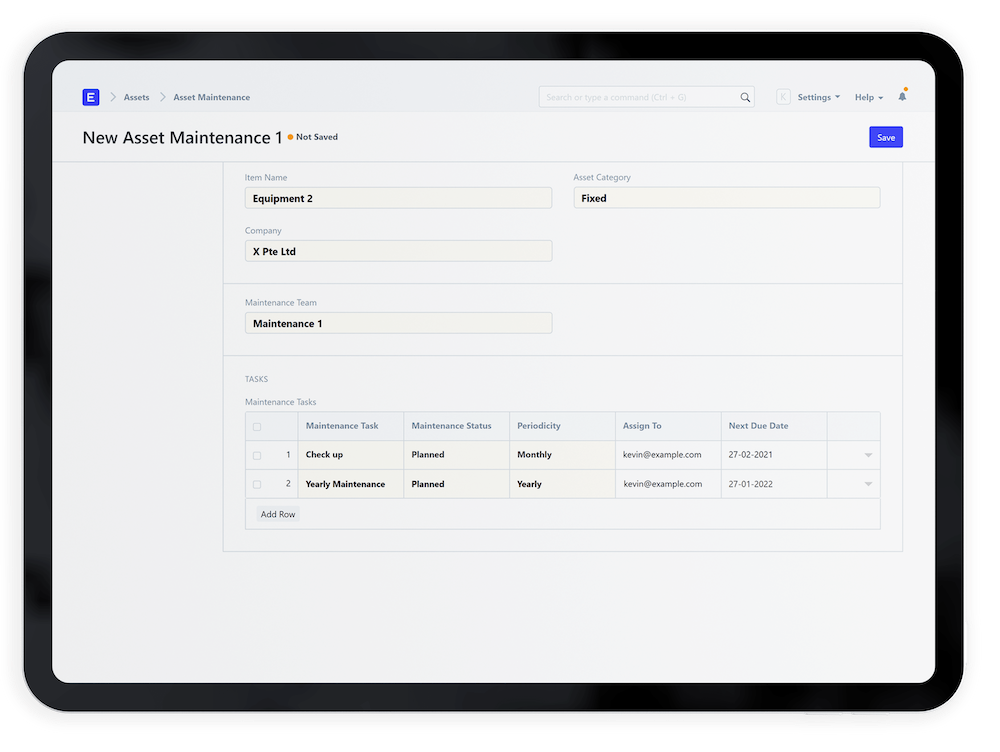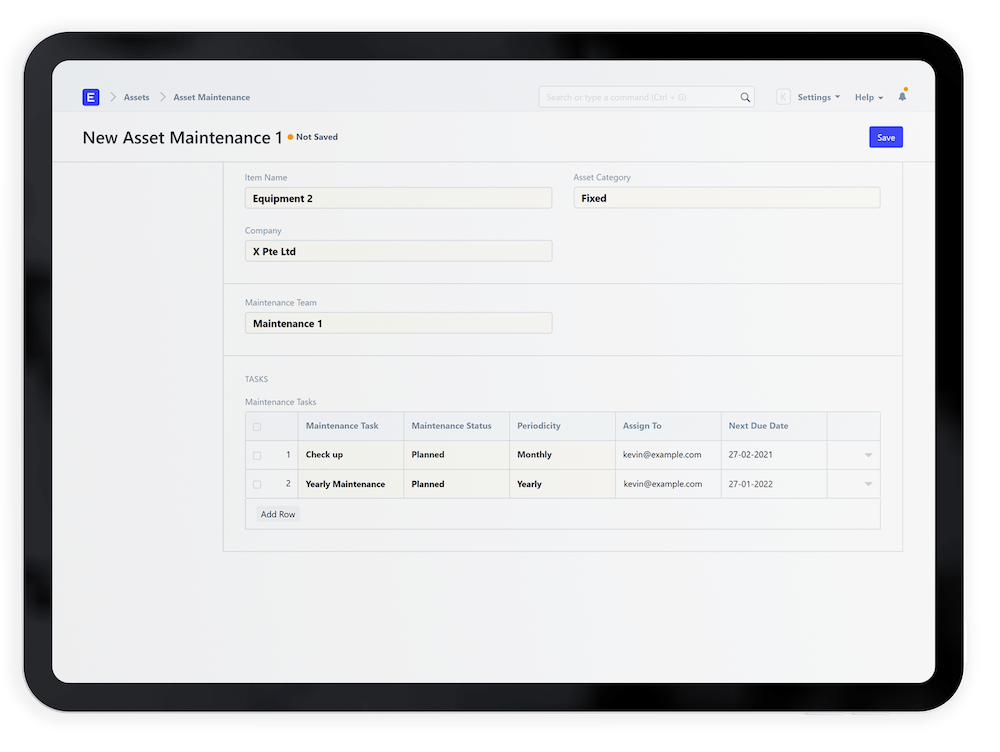 Enforce your "authorized personnel only" rule with CoreRetail. Using CoreRetail RFID feature, you can grant access to particular areas (warehouses, storeroom, office) or system (POS, cash drawer) only to authorized employees.
Be it regular maintenance, calibration, or repair, let CoreRetail assist you on it. Simply put a status on the equipment or facility requiring care, describe the failure (if it's a repair task), and assign the task to a team or someone. The assigned team or person can also put the repair costs and change the status accordingly.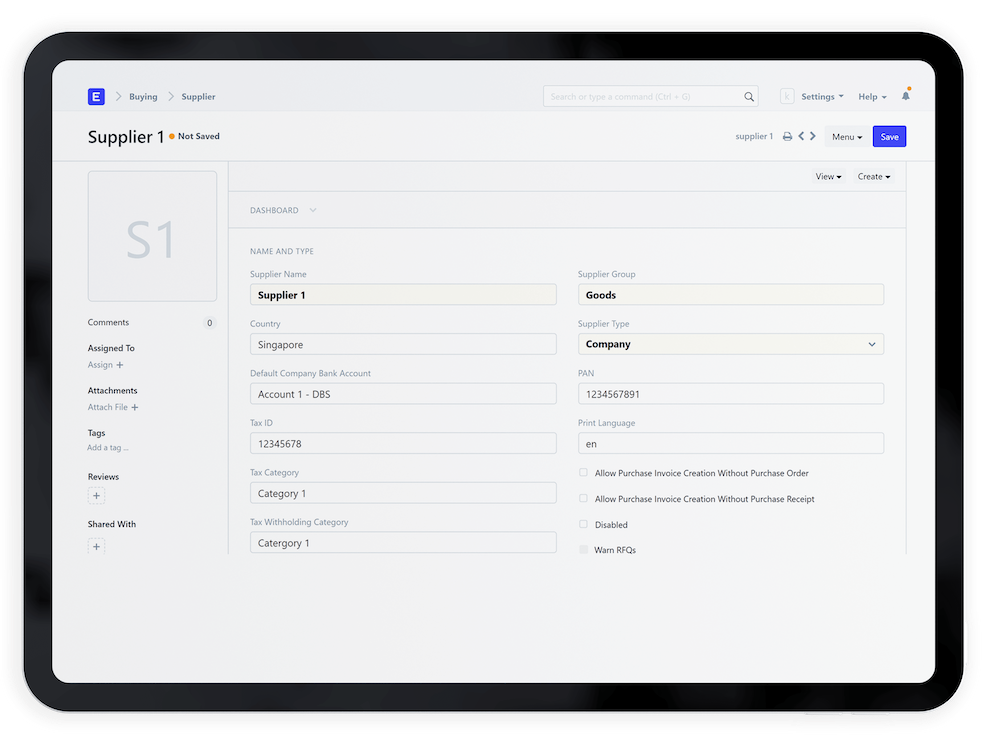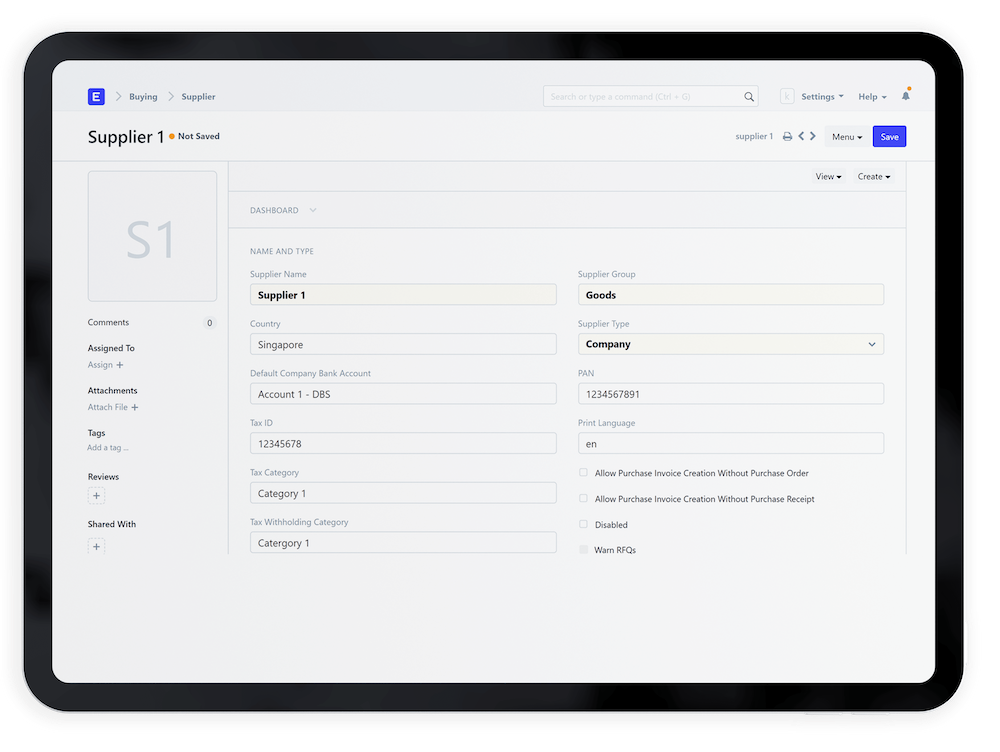 Not only does CoreRetail manage your retail business, but it also lets your suppliers manage themselves as well. Give your suppliers and vendors access to CoreRetail and let them do what is needed in CoreRetail, from submitting requests for quotations and automatic supplier quotations, accessing ongoing purchase orders and receipts, to raising purchase invoices for fulfilled orders. All you need to do is to verify these invoices for approval.
List all your suppliers and vendors in a detailed manner on CoreRetail, from contact details to their Tax IDs and print language. Get in touch with them easily to submit ROQs or POs later!
Supplier & Vendor Management
With CoreRetail's multi-currency, taxation, shipment, and RFQs & POs configuration, you are now able to connect with your suppliers and vendors, wherever they are without having to think about exchange rates and conversions.
CoreRetail ERP will handle your purchase cycle, from sending out POs to payment! To top it all, CoreRetail also allows you to have consistent print format templates (using HTML or Jinja templating) for quotations or other documents that are necessary for your business.
CoreRetail's comprehensive Project Management module gives everything you need to handle multiple projects, such as listing tasks in a project, assigning them, managing project-related files, and tracking progress.
Gantt Chart, Kanban, and Calendar View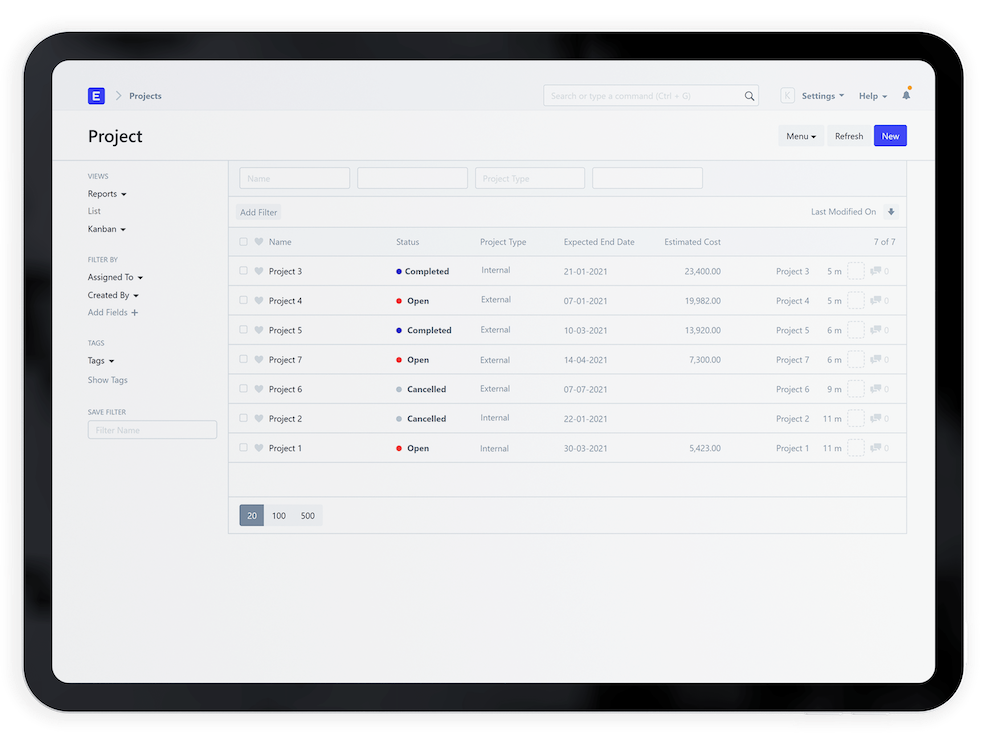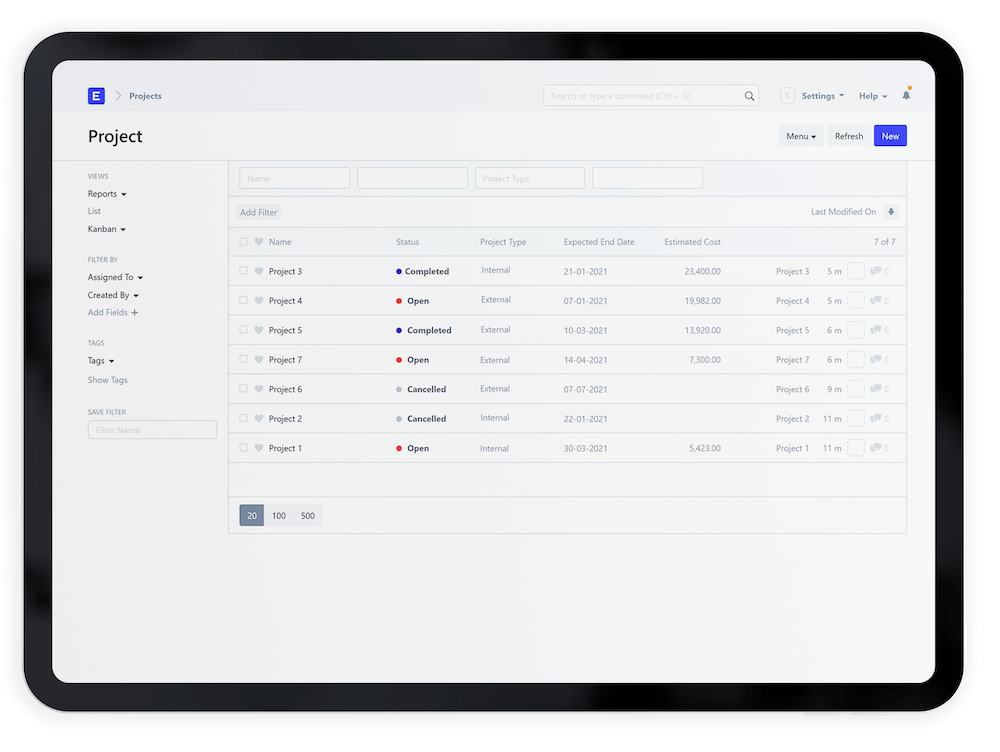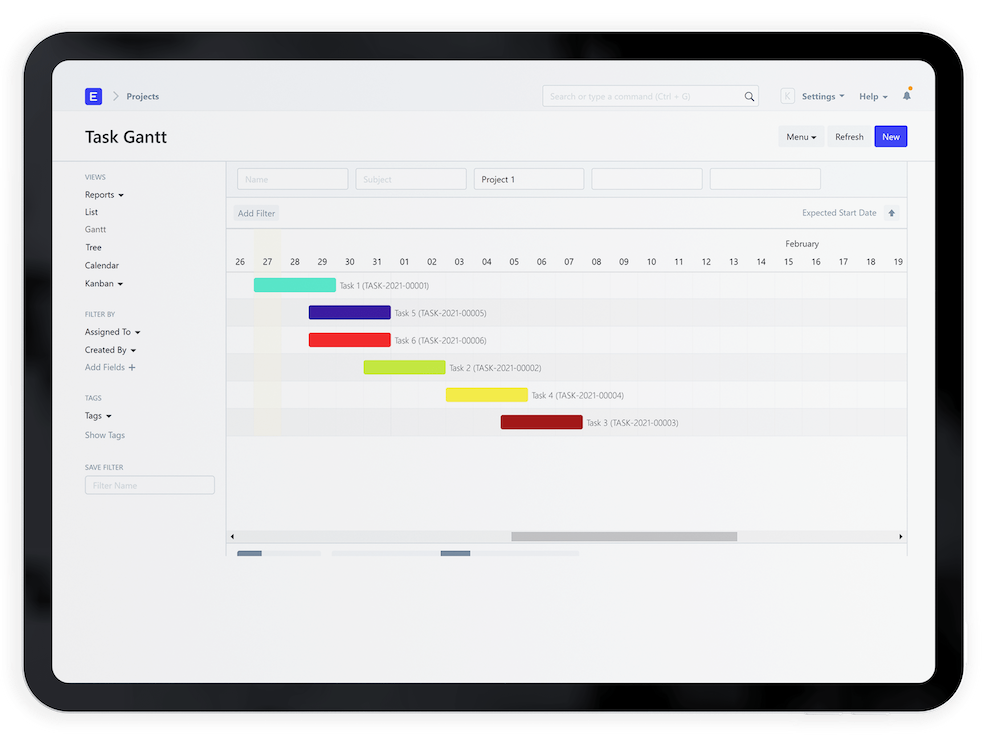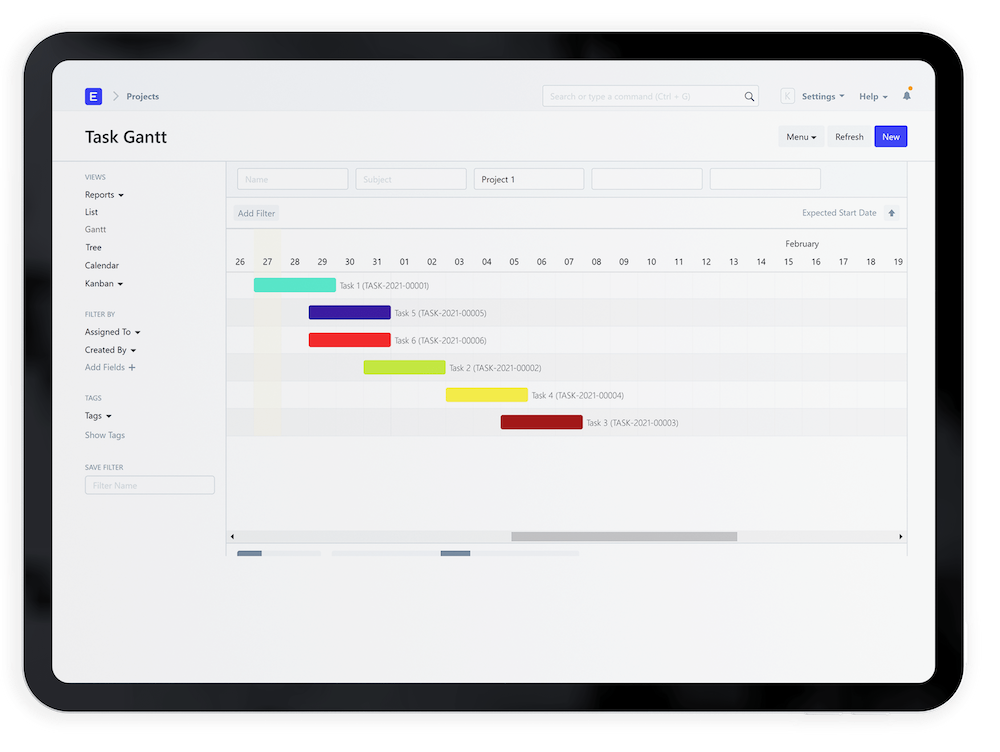 Create multiple projects and add multiple tasks under projects. Assign those tasks to your employees and let them see the tasks on their to-do list automatically. To enable your projects to run smoothly, CoreRetail has also equipped this module with an in-app chat & mention feature, and email synchronization.
Track expenses and actual time spent using timesheets provided by CoreRetail, and of course, this feature is linked with payroll to keep you free from hassles.
Whether you need to see all tasks in sequence using the Gantt Chart view, or put them in different stages using the Kanban view, or even see the project timeline using the Calendar view, CoreRetail will give the flexibility you need.
Avoid scattered documents here and there. CoreRetail's Cloud Storage lets you store any types of file (documents, images, and videos) in one place and share them immediately to whoever needs it.
Benefit from easy-to-access detailed and customizable reports and turn your data into value-added insights. Choose any information you want to be included in the reports. Then, let CoreRetail curate all data you need into reports and even email them to you. Becoming a competitive business through data-driven decisions couldn't be easier than this.
Procurement/purchasing reports
Keen on CoreRetail?
Drop us a message!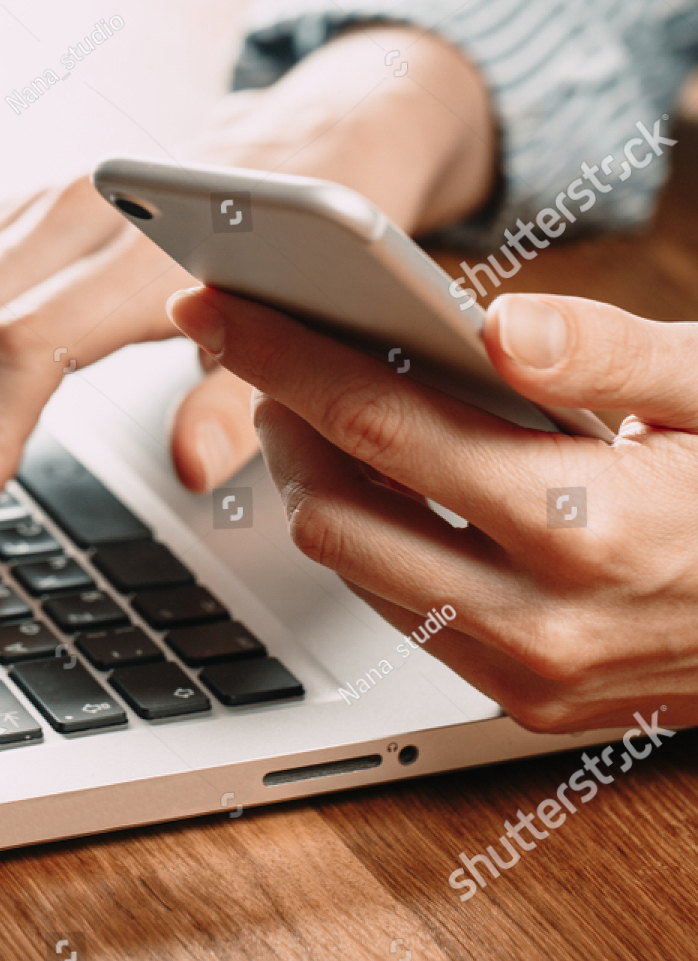 Get in touch to learn more about CoreRetail and seamless retail management.